Post 42: From Humble Beginnings…
Ten years ago today, I took a huge leap into the world of self employment and Onks Woodwind was born.  As an oboist with repair skills, I always had my sights on running my own shop to specialize in oboe repair.  The first weeks and months were very slim with only a few instruments here and there to work on.  Mainly I spent most of my time during that first year just learning how to run a business (nobody told me that part!). 
My first shop was located in a small shed in our back yard in Savannah, GA.  The square footage inside the converted shed was just under 200 square feet.  That's not much space, but just enough for me to get my feet wet in the world of self employment.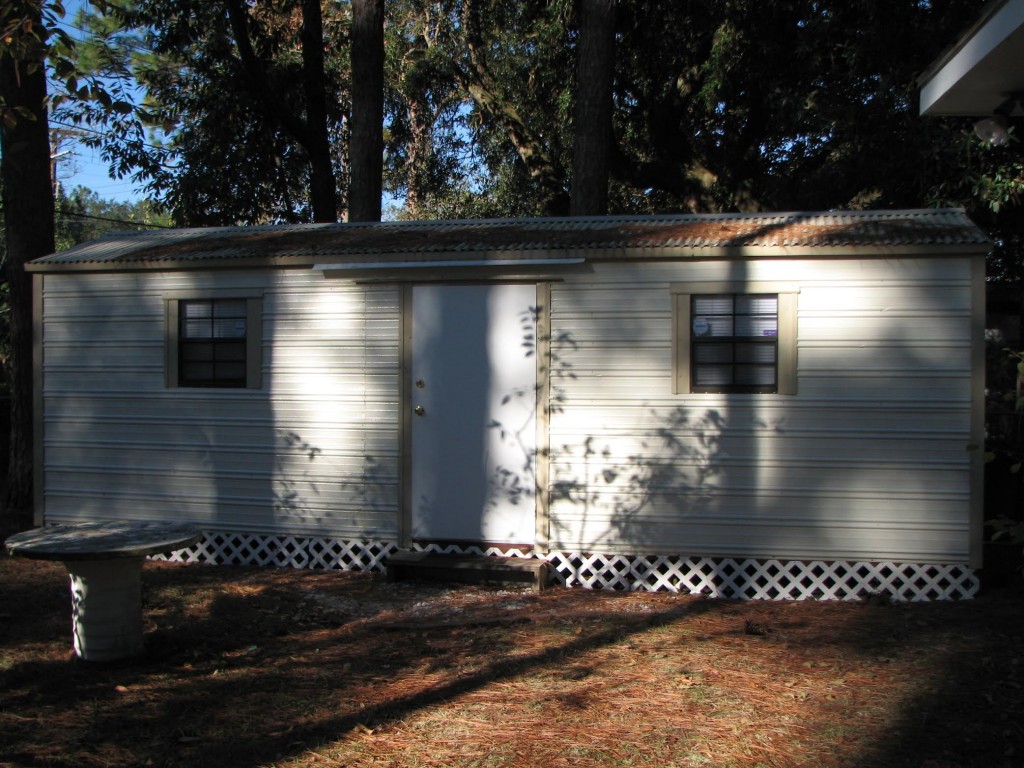 The Savannah shed was home for the business until July 2008, just a little over 2 years.  During those two years I worked diligently to form a habit of producing the absolute best work I could at all times.  During those early years I had some amazing clients that would tell me "how it is".  If my work wasn't up to par, they would let me know.  Not to demoralize me, but to help me become the best I could.  To this day, I am honored to still be serving those clients.  
In July 2008, my family and I moved back "home" to the middle Tennessee area.  After staying with my parents for a few weeks and an apartment for a few months, my wife and I decided to settle in Smyrna, TN.  We purchased our house in Smyrna on Halloween 2008 and shortly after started modifying our two car garage to serve as the next shop.  In the picture below you can see the garage being enclosed.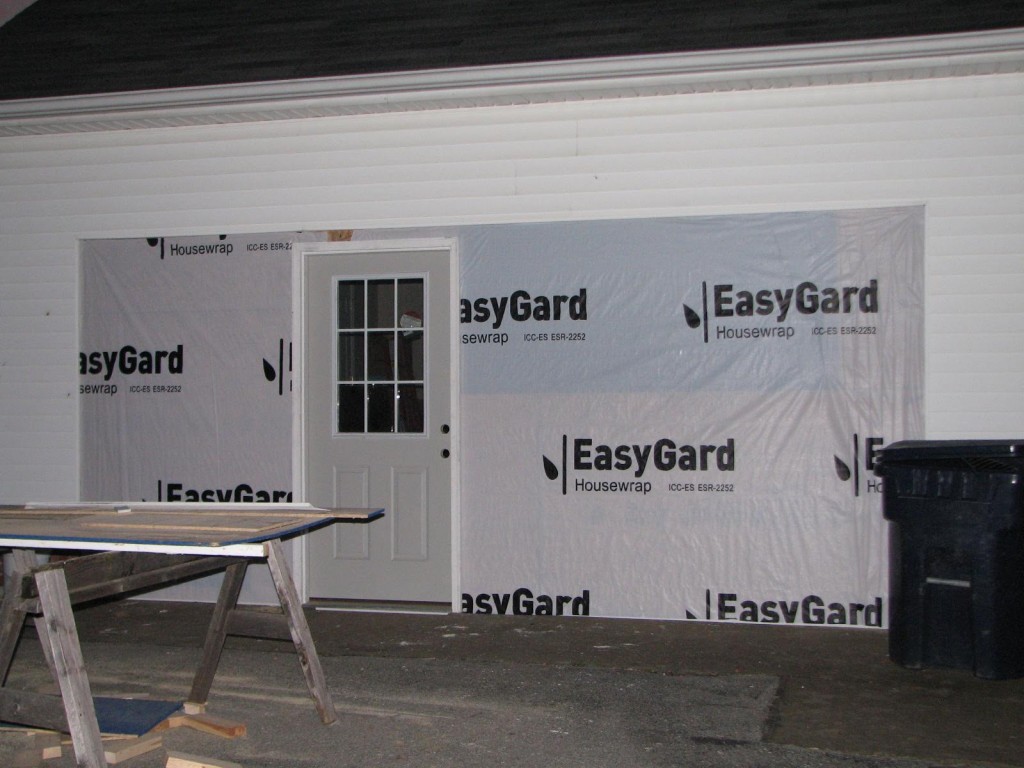 After the garage was enclosed and converted to "The Shop," I got to work!  The square footage of my shop had more than doubled to 420 square feet and I had been blessed with ample work since relocating to Tennessee.  Life was good!  I continued working hard.  Self employment was the only way to go!  I worked all by myself, met with clients when they came by, accepted many packages day in and day out.  At this point in my life I couldn't imagine business changing and thought life couldn't get any better!  Until JC came knocking on my door.
Jonathan Copeland came to talk to me one day about learning clarinet repair.  He still had a couple years of college left, so we talked about Jonathan apprenticing in the shop when he was not in class and we would see where it would go.  I though it would be fun for a couple years to share the little knowledge I had, and then after that Jonathan would be gone.  After all, I loved working all by myself!  Well, five years later Jonathan is still here with me and doing amazing clarinet repair and restoration.  It turns out I do like working with others!  
Fast forward a couple more years to 2013.  Business was booming and I could see the need for another oboe repair person.  I sent out an email to oboe teachers all across the country inquiring about someone that would be willing to apprentice at Onks Woodwind.  That email was very fruitful and ultimately led me to KS.  
Keith Sorrels came to apprentice at Onks Woodwind in early 2014.  Keith already lived in Nashville.  Keith already had machining knowledge and a very good understanding of the oboe mechanism.  Keith is also an oboist, which is a must to work at Onks Woodwind.
Even before Keith started apprenticing, I knew we would outgrow the large 240 square foot garage/shop soon.  I started looking for a larger commercial space at the end of 2013.  After many months of looking and running numbers, I settled on a 1400 square foot space located inside an old aircraft hangar at the Smyrna Airport.  On July 19, 2014, we moved the Onks Woodwind shop out of my house and into this commercial space, just a little more than a year ago.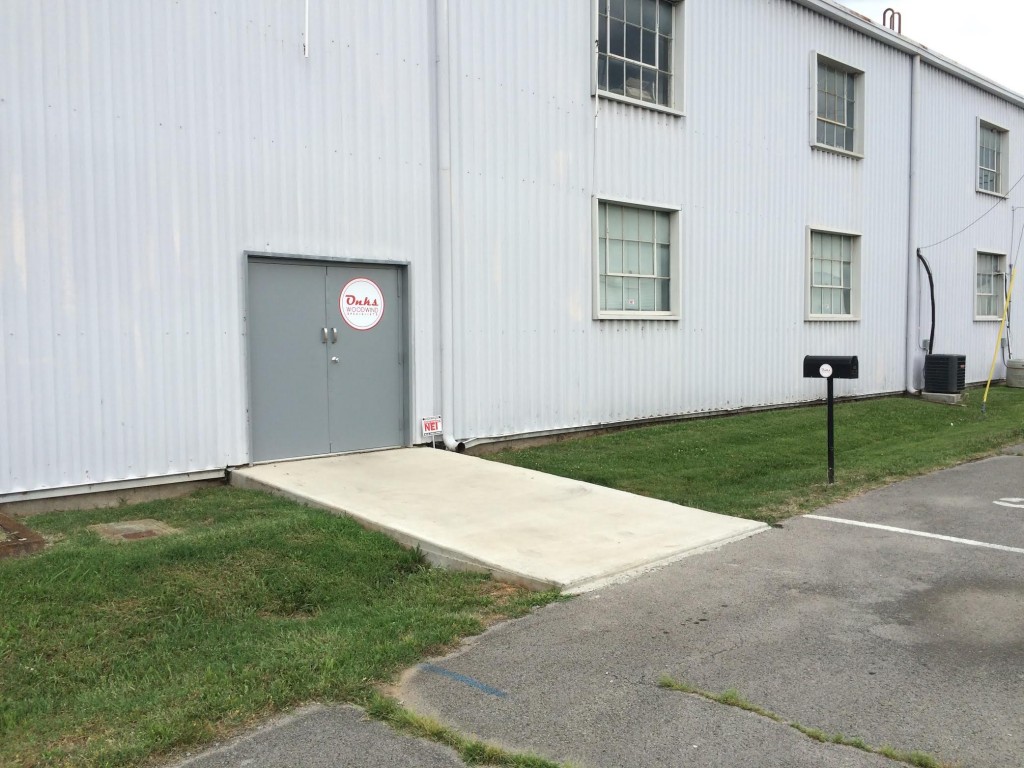 I would like to say that I planned every little move that I made in the business over the past 10 years.  I'd like to say that I planned the Onks Woodwind expansion by seeking out Jonathan and Keith.  I'd like to say I searched out all the incredible clients that we have served over the past 10 years, but I can't.  I have been blessed to be surrounded by family that love me and support me.  I am blessed by the Grace of God to start each day breathing in and out and to have the opportunity to serve others.  I did not do any of this on my own, but with the help of all our wonderful clients, my family, friends, Jonathan and most recently, Keith.  I look forward to the next 10 years of serving with Jonathan, Keith and whoever God sees fit to send our way!