Post 40: Visual: Why Annual Cleanings are So Important
Below is a picture showing why annual cleanings on your instrument are so important.  Delaying cleaning allows dust and debris to clog up the holes on your instrument as seen here: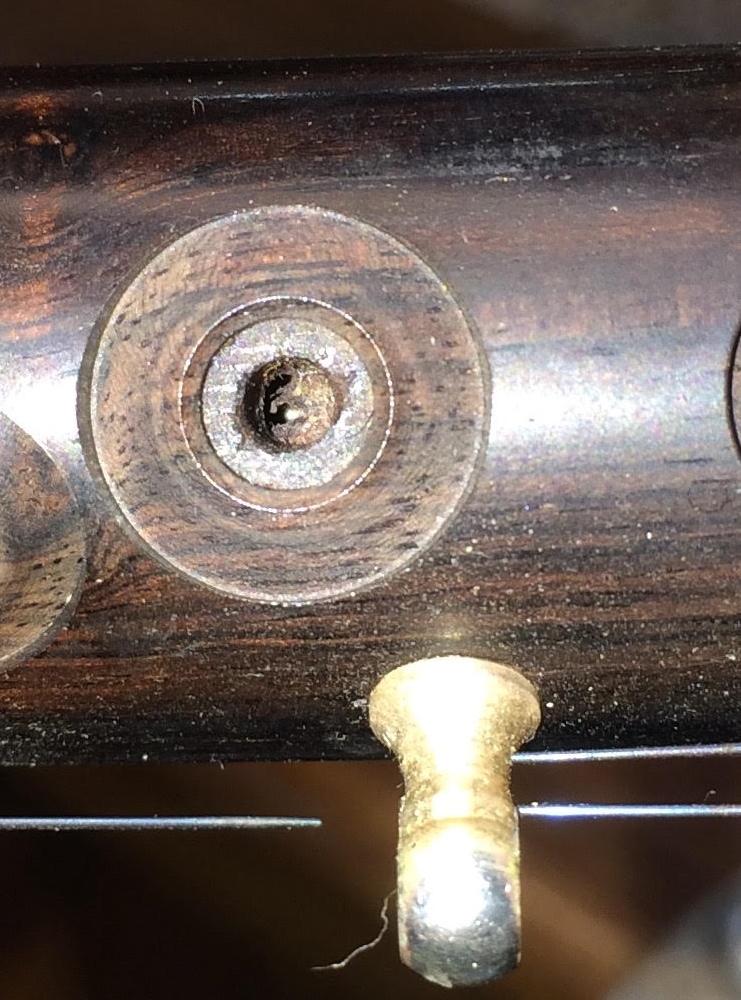 When tone holes become clogged it can greatly affect the instrument.  Such dust and debris can affect tuning greatly and allow water to easily collect in the tone holes.
Don't let this become your instrument.  Get your instrument cleaned annually to avoid tuning issues and prevent expensive damage from occurring.